​WHEN
DID YOU FIRST KNOW YOU WANTED TO BE A WRITER?
I can't remember when, it just always seemed to be a part of my life. However, it wasn't until about ten years ago that I zeroed in on exactly what I wanted to do. I wanted to combine my love of writing with my concern for the environment and love of animals. Hence,
Australian Fantasy Adventures
was born.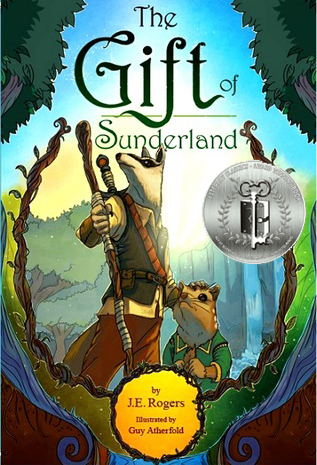 AS A CHILD, WHAT DID YOU ASPIRE TO BE WHEN YOU GREW UP?
I always wanted to be a teacher. Just like so many other people, life got in the way. I majored in history at Western Connecticut State University, but ultimately did not want to teach history. I rewrote my own history soon after graduating and headed in a totally different direction. However, after all these years, I now find myself in the classroom. I am continually invited to present my 'Australia, Land of Imagination' presentation. I teach youngsters what makes Australia so different and why. I teach about endangerment, the role man plays in causing animals to be endangered, and the way we have had a profound effect on the environment not just in Australia, but around the world. My message is very clear - we are the stewards on this planet and we must learn to live in harmony with nature. Our survival depends on it.
HOW DID YOU GET THE IDEA FOR YOUR AWARD WINNING TITLE?
This is actually my second book in this genre. My first book,
The Sword of Demelza
, has also won a number of awards. It too is rife with endangered animal heroes, and it includes a glossary at the back which gives the reader details on the unusual flora and fauna mentioned within the adventure. My love for Australia is the foundation of both of these titles, and a third,
The Last Ayer
, will be coming out in 2016.
TELL US SOMETHING ABOUT YOUR EXPERIENCE AS A WRITER
In order to really get close to the animals in my stories, my husband and I planned a trip to Australia. We spent about three weeks traveling through the country. While in Melbourne, we visited Healesville Sanctuary. It's a beautiful retreat for some of the country's unusual animals. It was there that I was able to see most of the critters that roam within my stories. The sanctuary was about to close and I had not yet seen the Quoll, which is one of my favorite animals, and a major player in both of my books. I ran up to one of the keepers of the sanctuary and was told that the quolls were in the hospital. The sanctuary had a first class hospital where they cared for any sick or injured animal. It was there I found the quolls. They were simply being quarantined and I was very glad to hear that. It was a highlight of my trip.
I was also able to fulfill a lifelong dream at the sanctuary. I sat with and fed a kangaroo. I could ask for nothing more. Life was complete.
WHICH AUTHOR HAS MOST GREATLY INFLUENCED YOUR WRITING STYLE?
I would have to say that Brian Jacques, author of the
Redwall Series
, played a large part in influencing my writing. However, I wanted to come down a bit, reach younger readers, the readers that were reluctant, and hadn't been bitten by the reading bug. I therefore made it my goal to write so that the pre-teen readers would enjoy these fast-paced stories. I made the chapters short, the action quick, and buried the moral lessons within the adventure. I am positive that they are savvy enough to uncover all those lessons. I also did not create a series. I wanted my readers to get to the end of my book and say, "I'd love to read another one like that," as opposed to "now I have to buy book two to find out what happened." My third book,
The Last Ayer
, will also stand alone - just one more exciting story, introducing more unusual places, plants and animals of Australia, with a glossary to offer details.
WHAT HAS BEEN YOUR GREATEST LITERARY ACCOMPLISHMENT?
Thus far, I am so stunned by what I have accomplished with both of my books. I hope to continue to create wonderful tales for others to enjoy.
CAN YOU DESCRIBE THE PROCESS OF BECOMING PUBLISHED AND ANY TIPS YOU MIGHT OFFER FOR OTHER ASPIRING AUTHORS?
I tried for eighteen months to land an agent. I received a lot of rejection letters. They would make a great piece of decoupage. I am certain that many authors would say I did not give it enough time, but time is the operative word here. If you are young and you have the time to wait and to try hundreds of times to wait for an agent, then I would advise that you go that route. I did not have the time and age is a factor that has an impact on many self-published authors.
I also believe that new writers need tenacity. You have to keep trying. Depending on where you are in your writing process, whether you are in the midst of writing that book you always wanted to write, or you're still in school studying the craft, the best advice I can give is keep at it. It's the fire in the belly, the sense of urgency that will get you to where you want to be. Lastly, I would have to add that you must write for yourself, in other words, write about what you love and the rest will fall into place.
You also need to master the craft. Make sure that before you either decide to self-publish or go the traditional publishing route, that you have created a pristine manuscript, that you have established a platform, and brand, and that you have learned as much as you can about the publishing business because it is in constant flux. What is happening this week may not be happening next. What is number one on the hit parade this month many be in the trash next.
CAN YOU OFFER ANY ADVICE FOR WRITERS ON HOW BEST TO PROMOTE THEIR BOOK?
Promoting your book starts way before the book is published. My best advice to fledgling authors would be to put the foundation in place so that when the book is published all you have to do is turn the switch and everything will reach your readers in a seamless way.
DO YOU HAVE ANY NEW BOOKS IN THE WORKS?
Yes. My next book is in the works right now. It is entitled
The Last Ayer
, and it will put the final touches on my Australian Fantasy Adventure stories. In this last book, a final Guardian of the Forest comes to the fore in a very unlikely way. A reluctant hero emerges from hiding. She not only finds the courage to leave the safe cocoon in which she has lived, but she will become brave enough to face her past as well as her future.
LITERARY CLASSICS Book Awards & Reviews International Book Awards • Top Honors Youth Book Awards • Seal of Approval http://www.clcawards.org